Computing
Computing at EWPS
As the world is becoming more of a global village through the use of communications via the internet, we want to ensure that the pupils in our school are confident and safe users of the internet and technology. Our focus will be on online safety and increasing challenge in areas such as programming, debugging and understanding algorithms.
How we teach computing
We are currently using the switched on to computing scheme of work. Each term, the first unit taught is the e- safety unit, followed by the age related topic. Children use both iPads and computers to follow the scheme through. They are taught how to use search engines to gather information and use some online teaching tools such as
How we know your child is succeeding
At the end of every quarter, evidence of computing skills are audited through tasks; work is filed on the system of the children's achievements. Children are usually expected to use some of their computing skills across a range of different activities and in other subjects such as geography, history, maths and science.
Curriculum map and key documents
If you would like to find out more information, please click on the link below or contact: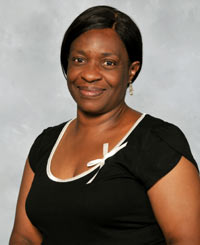 Joy Osobu
Computing Leader