PE and Healthy Schools
PE at EWPS
At Ellen Wilkinson we see physical education as an important and valuable area within the curriculum. Pupils are encouraged to develop and maintain a healthy lifestyle which is reinforced during their weekly lessons. We strive to support all pupils in developing their skills in various sports. Pupils of all abilities are entered into borough competitions throughout the year, which give them the opportunities to apply the skills and develop a sense of sportsmanship.
We have been awarded the Silver Sainsbury's School Games mark in recognition of the work we do in Physical Education at Ellen Wilkinson Primary School.
How we teach PE
A minimum of two hours of physical activity is built into the curriculum each week. Pupils experience two types of Physical education per week, usually an indoor and outdoor sport. Each unit is designed to support pupils in building on previous skills and widening their experience of a range of different sports. Our lessons are delivered by teaching staff and also trained sports coaches which enable the pupils to experience a wide range of different sports. In year 4, children attend swimming lessons at Newham Leisure Centre, with an extremely high proportion of the children swimming by the end of the year. In addition all children have the opportunity to attend after school clubs which include, Basketball, Multisport, Running, Gymnastics, Football and health and Fitness. Furthermore, children have the opportunity of developing their skills in preferred sports and adding to their daily amount of sporting activities during lunchtime activities set up for them.
How we know your child is succeeding
In PE we follow a gold, silver and bronze assessment format. For each section there are a set of objectives that the children need to meet so that they are able to achieve that status. The objectives are taken from the PE unit that is being followed at that time. The objectives are displayed in the classroom so that pupils are able to self-assess and plan for their next steps. This system also supports teachers in tracking and furthering pupil's development.
Curriculum map and key documents
PE and Healthy Schools Overview
Sporting competitions
Football - KS2 - Year 6
First competition of the year, pupils played well but struggled to make it through to the semi-finals.
Cross Country - KS2 - Years 4/5/6
Both pupils and staff expressed that both the distance and route were challenging to all. With a minimum of 60 pupils running each race our pupils ranked in the top 20 each time. Out of the 16 schools entered we managed to come in 3rd place in the year 4 boys race and in 2nd place in the year 6 girls race.
Mini-Olympics - KS1 - Years 1/2
The pupils worked well as a team to achieve their very best. For most, this was their very first competition.
Table Tennis - KS2 - Years 5/6
This was a particularly challenging competition since table tennis is not covered in our PE curriculum; however the pupils were able to apply their experience of playing at lunchtime and also in out of school hours. The A team made it through to the semi-finals.
Basketball - KS2 - Years 5/6
Pupils played to an exceptional standard, winning two of their group games and drawing in the last. As a result the team secured a position in the semi-finals which they also won. Sadly they were one basket short of winning the final. Well done for bringing home the runners up trophy.
Handball - KS2 - Years 5/6
Both teams played well as a team and showed great sportsmanship throughout the competition. Unfortunately Team B did not manage to secure a place in the semi -finals; however Team A won all of their group games and secured their position. In a gruelling extra time of the semi- finals Team A managed to score two more goals which pushed them through to the finals. An extremely tough game followed where we conceded two goals. Well done to Team A for bringing home the runners up trophy.
Chelsea FC Academy Talent ID - KS1 - Year 1
Two of our year 1 pupils were selected and given the opportunity to attend the Chelsea FC Academy Talent spotting session during the February half term. The boys thoroughly enjoyed the experience and gained a lot of experience from the event.
Dance Mats -KS2 - Years 3/4
29 of our year 3/4 pupils travelled to Eastlea Community School to take part in a Dance Mats competition. The pupils were split up in to 3 teams to compete against 17 other teams. Team A did exceptionally well, coming 1st in both of their rounds, team B came in at 3rd and 8th place and team C finished in 3rd and 7th place. Each round consisted of 10 teams. Team A and C managed to make the finals of the competition due to the amount of points they accumulated. Unfortunately the pressure of the final was a little too much for our pupils to manage and we finished the competition in 9th (team A) and 7th (team C) place. Well done to all pupils for being great team members and maintaining high spirits throughout the competition.
Badminton - KS2 - Years 5/6
We sent two teams of four along to this competition at Newham Leisure Centre. Following many singles games our A team finished in 3rd place and our B team finished in 2nd. A great achievement by all.
Tri-Golf - KS2 - Year 6
Congratulations to Bryan, Luca, Adrian, Alex, Guinevere, Feyi, Kashia and Michelle from year 6 for coming third in their first ever Tri-golf competition. They are now through to the Newham finals in June. We wish them luck in their golfing journey.
Mini Olympics - KS1 - Years 1/2
Yet another mini Olympics competition involving some of our littlest of pupils. We sent a different group of pupils to this event to ensure a range of pupils are gaining experience. All pupils enjoyed the competition and were proud to be representing their school.
Cross Country Relay - KS2 - Years 4/5/6
36 pupils across years 4, 5 and 6 took a journey to West Ham Park to compete in a cross country relay race. This was a very challenging race which took place in strong winds and light rain, however the children still pushed on to do their very best. We entered 3 teams per year group and the pupils supported each other throughout. A special congratulations goes to year 6's B team for coming in 3rd place in their race and bringing home bronze medals.
Mini Olympics -KS2 - Years 1/2
16 pupils from years 1 and 2 went out to represent our school at a Mini Olympics competition. For some of these students it was their first time competing in a competition outside of school. Out of 11 schools they managed to finish in 4th place which is a huge achievement. Well done to Aderayo, Almina, Mate, Luca, Daniele, Maheen, Mubasher, Pijus, Arnas, Matei, Gabriele, Posi, Isabel, Gabriella, Filip and Yessine. We are very proud of you all!​
If you would like to find out more information please contact: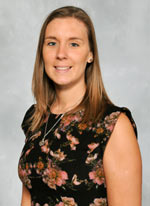 Sarah Curtis
PE and Healthy Schools Leader