EWPS arrangements for the Period of National Mourning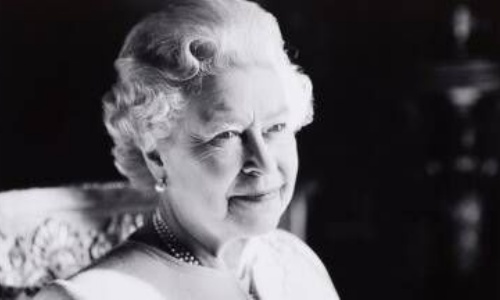 Period of National Mourning
Dear Parents & Carers,
I am writing to you with further information about the period of National Mourning following the sad news of the death of Her Majesty Queen Elizabeth II last Thursday.
State Funeral
The Cabinet Office and the DFE have now confirmed that the state funeral will be held on Monday 19th
September. His Majesty King Charles III has decreed that this should be a Bank Holiday so the nation can grieve together.
Therefore, the school and Little Ellies will be closed on Monday 19th September.
Period of National Mourning
The country is now observing a period of national mourning until the funeral. At EWPS we will be marking this in the following ways
Assemblies will be related to the life and works of Her Majesty Queen Elizabeth II
Classes will use their class novel time to re-read the biography issued to all children for Her Majesty's Platinum Jubilee
Wellbeing Wednesday will be focussed on the importance of remembrance
Our normal Friday celebration assemblies will not restart until Friday 23rd
Our weekly newsletter will be reduced to core essentials only
Each class will compose a piece of writing for our school book of condolence and pupil representatives will write this in.
Books of Condolence

At EWPS we are creating our own book of condolence for the children and staff. If you wish to add to this as a family we will send arrangements to do this later this week.
Alternatively the online book of condolence on the Royal Families website can be found here:
https://www.royal.uk/
Newham has also made available Books of Condolence for residents and visitors to sign in the following locations (usual opening times apply)
Stratford Library: 3 The Grove, E15 1EL
East Ham Library: 328 Barking Road, E6 2RT
Canning Town Library: 18 Rathbone Market, Barking Road, E16 1EH
Beckton Globe Library: 1 Kingsford Way, E6 5JQ
Forest Gate Library: 6-8 Woodgrange Road, E7 0QH
North Woolwich Library: 5 Pier Parade, E16 2LJ
Manor Park Library: 685-693 Romford Road, E12 5AD
Katherine Road Community Centre: 254 Katherine Road, E7 8PN

Floral Tributes
In Central London a memorial flower garden has been created in Green Park and is the main place for laying flowers near Buckingham Palace.
The Council has also arranged two locations for councillors and residents to lay flowers and wreaths if they wish to do so.
These are:
The War Memorial, located in Central Park, Central Park Road, E6 3HW
The Stratford Martyrs Memorial, St. John's Church, Stratford Broadway, E15 1NG
Support
We realise that this sad news may affect many of you, and therefore I have put the details about bereavement support organisations below again or if you prefer please contact Julie Baker, our Senior
Learning Mentor who will be happy to talk with you.

https://www.winstonswish.org/ (children focus)
https://www.childbereavementuk.org/supporting-bereaved-children-and-young-people (children focus)
https://www.cruse.org.uk/ (bereavement)
Kind Regards,

Sue Ferguson
Headteacher