Notification of strike action (Update)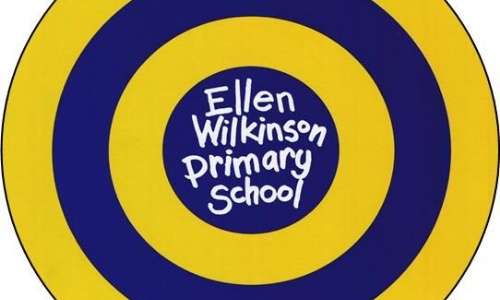 The School will be closed on Wednesday 1st February
Dear Parents/Carers,
As you are aware EWPS will be closed to pupils tomorrow (01/02/23) as a result of the national strike action by the NEU teaching union.
The strike is happening because of a national dispute between the unions and the government over teachers' pay, the lack of school funding, the current recruitment and retention crisis and the devastating impact this is having now and will continue to have in the future. It is not because of any issues at our school.
I am sorry about the potential disruption to you and to your child's education. Please find below a summary of the arrangements that have been put into place.
If you have any questions, please contact the main office and ask to speak to a member of the Senior Leadership Team.
Kind Regards,
Sue Ferguson
Headteacher
____________________________________________________________________________________
Arrangements for Wednesday 1st February
Pupils Work
In accordance with our remote learning policy, the next page has a summary of work for each year group that can be completed.
Free School Meals
All families eligible for Free School Meals were contacted last week about alternative arrangements for tomorrow. Please collect the packed lunches from the main office anytime between 11.30 and 12.30.
Little Ellies
Little Ellies is unaffected and so will be open tomorrow.
Return to school
All children need to be back in school on Thursday 2nd February.
Year Group Activities (Early years - Year 6)

Please see below a range of activities that your child can engage with during the day of industrial action. There is a mixture of activities most of which do not need access to devices. Links to online platforms have been provided for information if you would prefer your child to do this - these are from BBC Bitesize & Oak Academy.
Year 6
Work in CGP books
Review past papers (particularly questions they found more difficult)
Practise written multiplication & division methods
Year 5
Multiplication practice (all)
Year 4
Multiplication practice (all)
Year 3
Multiplication table practice (all)
Year 2
Multiplication table practice (2, 3, 4, 5, 8, 10 x)
Phonics practice
Year 1
Number bonds to 20
Multiplication table practice (2x, 5x & 10x)
Phonics practice
EYFS
Number bonds 5 to 10
Retell story of Jack & the Beanstalk
What other fairy stories do they know?
Phonics practice and activities
Reading with an adult, retelling the story
All Year Groups

Handwriting practice (letter formation for EYFS & years 1 and 2, correct joins and equal size of letters for year 3 and above)
Practice spellings for the week. Can they also use these in a sentence?
Read their library books & complete a follow up activity such as: use tricky words in a new sentence, write what might happen next, book review (summary of what the book is about, who would like it, why?), write a character profile (What are they like? How do you know?)
Retrieval activities linked to any of the topics. These can include: 'Brain Dump' - writing down everything they can remember from the topic, identifying main vocabulary and providing a meaning for it, designing a poster with at least 5 facts from your learning, creating a quiz for a friend about your topic (but make sure you know the answers!)
Use your child's RM unify login to access Mathletics, Times Table Rockstars & Bug Club
You can get access to this via the school website. Links our in the 'Our Learning tab/useful links Click HERE
---
Dear Parents/Carers,

You may be aware from media and social media coverage that the NEU teaching union has declared strike action, which is due to take place on:
Wednesday 1st February 2023
Thursday 2nd March 2023
Wednesday 15th March 2023
Thursday 16th March 2023
The strike is happening because of a national dispute between the unions and the government over teachers' pay, the lack of school funding, the current recruitment and retention crisis and the devastating impact this is having now and will continue to have in the future. It is not because of any issues at our school.

I'm writing to give you as much notice as possible that Ellen Wilkinson Primary School will therefore be closed on Wednesday 1st February.

This is likely to also happen on the other three dates if strike action continues, and therefore recommend that you start to make provisional alternative childcare arrangements for these dates as well.

Little Ellies childcare is unaffected and so will be open on these days.

I am sorry about the potential disruption to you and to your child's education. I understand that this situation may be frustrating, and ask that all members of our school community continue to treat each other with respect.

EWPS remains committed to providing safe and secure environments for all children and delivering high-quality teaching and learning.

We are working closely with our staff union representatives to keep up to date with the situation, and I will inform you as soon as possible if arrangements change further.

If you have any questions, please contact the main office and ask to speak to a member of the Senior
Leadership Team.

Kind Regards,

Sue Ferguson
Headteacher