Year 6 Computing Project & Christmas Gift Sale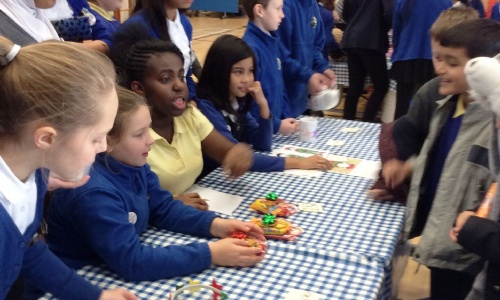 Last week, as part of their computing unit, pupils in Year 6 designed and created Christmas themed products which they sold on Thursday and Friday break times. They began by carrying out market research to find 'gaps' in the market and then designed and created products to a given budget. The products ranged from sweet sleighs and calendars to Winter biscuits and Christmas mugs.
The children made over £80 profit, which will be donated to our house charities! Well done to all involved!