Computing
Online safety
Welcome to our learning page. This term, we have focussed on cyber bullying and the use of social media. As our children are becoming more aware of the world around them through the use of the internet, it is becoming increasingly important to teach our children how to be safe online.
What is cyberbullying?
Cyberbullying is the use of technologies by an individual or by a group of people to deliberately and repeatedly upset someone else.
Face to face bullying has decreased, while cyberbullying has increased from 8% in 2010 to 12% in 2013. 12% of 9-16 year olds reported experiencing cyberbullying.
1 in 10 (11%) young people in England said they had experienced cyberbullying by phone or online use in the last year.
Taken from Childnet international
Tips for parents
Please click on the links below for further information regarding teaching your child how to be safe online, and their use of social media. It is our responsibility to ensure our children know how to use websites and various social platforms responsibly.
We had a parent talk in November regarding online safety, and will be having another one in the near future. We will keep you updated and hope that you will be able to attend.
http://www.childnet.com/parents-and-carers
https://www.internetmatters.org/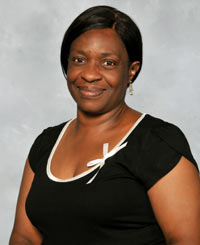 Joy Osobu
Computing Leader