DISCOVERY (Arts) 
Art and DT at EWPS
Children invest time and effort in their art and DT (design and technology) and there is nothing more rewarding than observing the look of joy and sense of pride when a child has his or her art or DT work on display. We value our children's work as much as they do and encourage all of our children with their creative ability.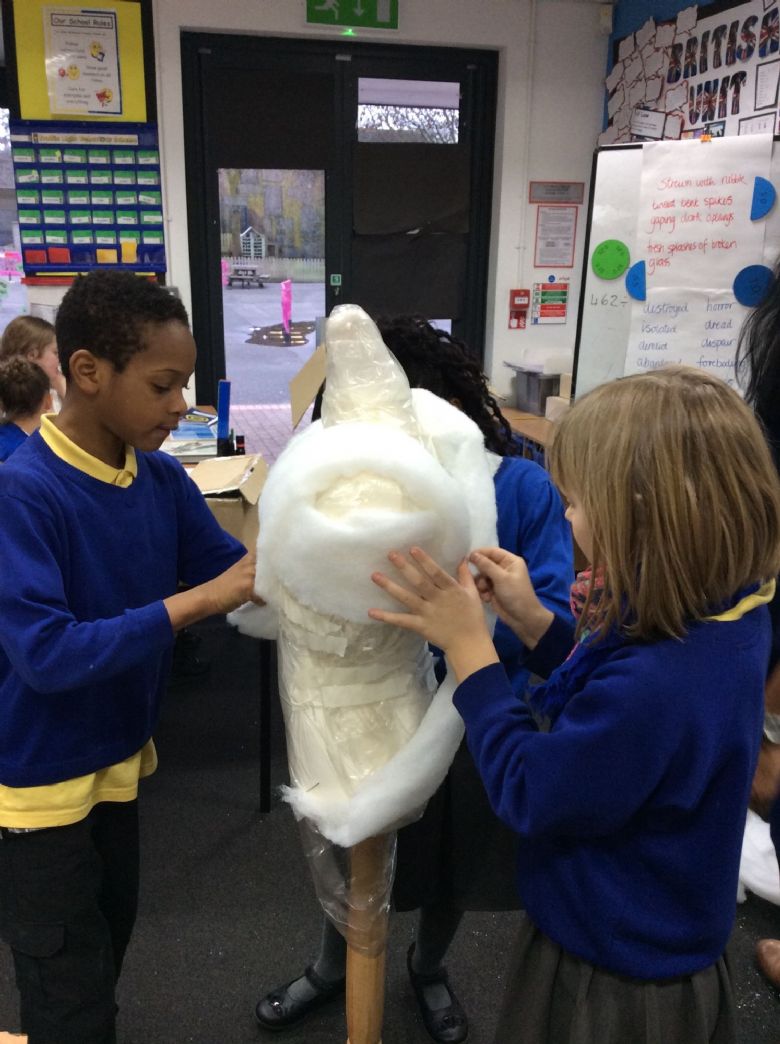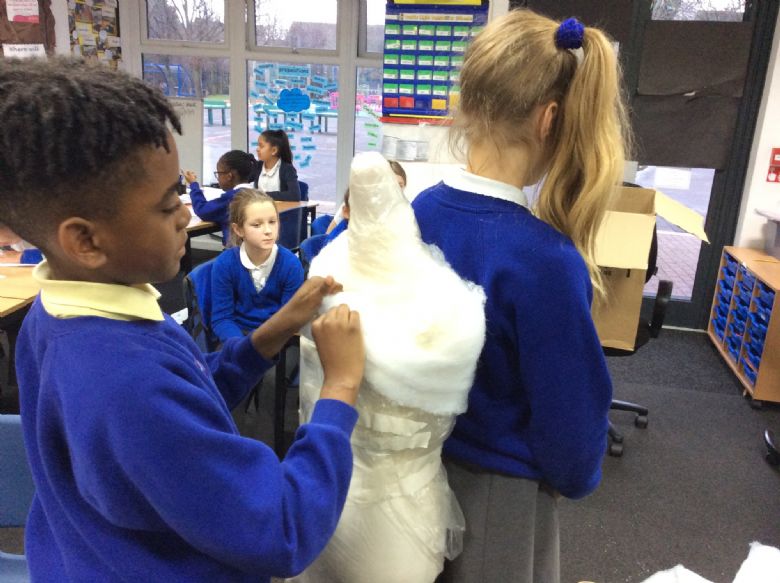 Art Club - UEL Exhibition 2019
The Art Club are currently working on a project called 'Future bodies' and are designing a costume that will be made from recycled products. Please watch this space for further updates.
Arts Week 2019
This year the children looked at artists and artistic themes from across the world. They have created beautiful prints, colourful portraits, stunning brusho and batik artwork, amazing geometric patterns and realistic still life sketches. These wonderful pieces of work are currently ongoing and will be displayed here soon.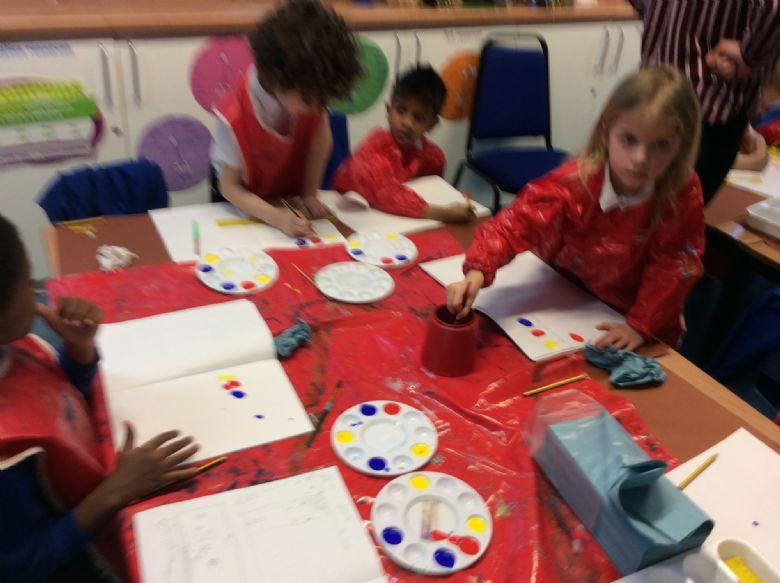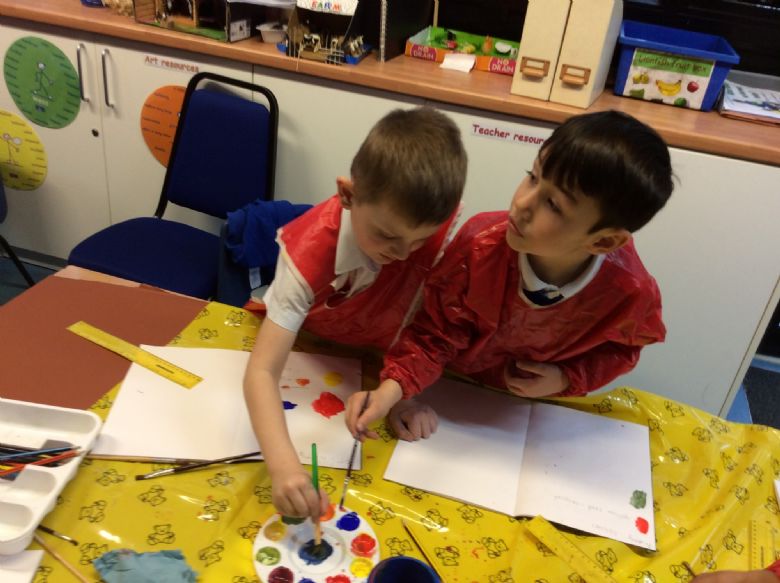 How we teach Art and DT
During art lessons - which are taught in focus weeks - we encourage children to discover the creative potential of different media. Children experiment with graded pencils and different types of paint in all classes. Sketch books are used to show how the children have developed their techniques with drawing and painting.
Design and Technology
Within this subject the children consider the following points:
Purpose - What is it for? Who is it for?

Plan - investigate what the product looks like/will look like.

Make and create

Evaluate, adapt and test - Does it meet the purpose?
DART (DT and Art) week focuses on a particular theme. Within this theme children explore with art media and also create a DT element. In previous years we have observed the work of different artists and have made furniture that is purposeful and art work to capture a particular moment in time.
How we know your child is succeeding?
Children show that they have developed their skills by using the techniques taught for example where to position facial features when drawing a portrait.
Verbal feedback is given during art and DT lessons so pupils can evaluate their work and make changes. The success criteria or 'musts' are displayed and read so the children can achieve the outcomes. Pupils show that they are succeeding by reflecting on their work either verbally or through a written comment.
Curriculum map and key documents
If you would like to find out more information please contact: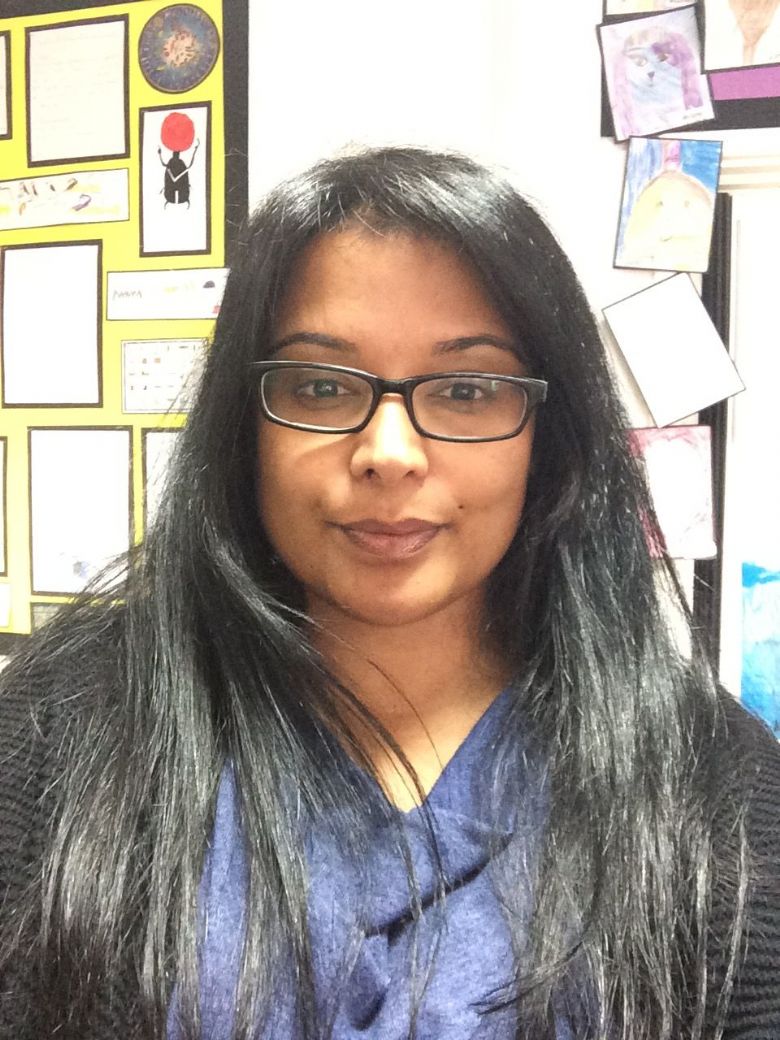 Sudha Sreedharan
Art and DT Leader