Early Years
Our Vision:
Our mission within the Early Years at Ellen Wilkinson Primary School is to be a caring school that enables children to succeed as unique individuals and celebrate their achievements. A place where the children are inspired and develop interests in learning for life, within a happy, creative and secure environment. We have the highest expectations and aspirations for all our children with a genuine commitment by all staff to ensure that our children get the best possible start to their learning journey. We aim to develop children's interests with the aid of the Early Years Foundation Stage Framework and build them up to be independent and enthusiastic learners for life.
How we teach in Early Years:
We have a maximum intake of 138 children in Early Years. We have Nursery sessions in the morning and afternoon that run from 8.30 to 11.30am and then at 12.30 to 3.30pm. Each Nursery session has a maximum capacity of 39 children. We also have two fantastic reception classes which run from 8:55 to 3:15PM, each holding 30 children.
The Early Years Foundation Stage Framework sets standards which ensure early years settings; like ours, provide a rich and personalised experience for every child.
In Ellen Wilkinson Primary School, we teach the Early Years Foundation Stage Framework through the support of:
Three prime areas
Communication & Language
Physical Development
Personal, Social and Emotional Development
Four specific areas
Literacy
Mathematics
Understanding the world
Expressive Arts
We also ensure that the holistic characteristics of effective learning are developed and nurtured.
How we ensure access for all:
In our early years, every child is valued and at the centre of the education we provide. Every child is able to develop their interests and personality through child led activities in our continuos provision. We use these interests to offer our children a unique learning experience which supports their attainment of the Early Learning Goals. Our EAL children are always supported in early years, through interventions to support their communication and language skills and personal, social and emotion development. These approaches include learning through music, teddy talk and phonics tea party. Our SEND children have the opportunity to learn in a way which suits their needs, this is done through daily time in the sensory room, learning through Music (provided by the Newham Academy of Music) to support language and communication, attention autism interventions and support from outside agencies to ensure every child is given an education which aids their individual learning journey.
How we develop cultural capital:
Every child is given the opportunity to explore our local area by having several visits to our local parks and places of worship. We also value the people who help us in our community and due to this our children have regular visits from police officers, firefighters and air ambulance paramedics. Our children are also given the opportunity to explore The Arts in and around London by having an annual trip to the theatre and they are also able take part in several performances within our school throughout the year. In early years, we also value the natural world and believe every child should be able to explore it in a safe way. Therefore, we spend much of our day in the outdoor provision building dens, investigating plants and discovering mini beasts.
How we know your child is succeeding:
At Ellen Wilkinson Primary School we observe and track all children's development thoroughly. We set long term targets for children and provide opportunities for children to exemplify their skills and abilities. Children are also set next step targets to help secure and embed any new learning that takes place. Parents are equally involved with emailed updates on the children's learning and outcomes with reports from our online children's profiles. We offer parents opportunities to come in regularly throughout the year and be involved in the stimulating activities on offer through Stay & Play sessions, our Busy Book Scrapbooking sessions and our new Family Fridays. All to help support the enjoyment and engagement of children in order to make them independent learners.
How you can support your child:
Keep up to date with all of the amazing events taking place in early years and come along when you can. It will really give you an insight into what we do on daily basis in Nursery and Reception. Ensure your child is well prepped for the week with a water bottle and PE Kit to support their physical education and health and self-care. Also, your child should complete their homework every week and home based learning should be happening for 10 minutes each day. Home learning should include phonics or reading. If you would like advice on how to support your child's learning, please speak to your child's class teacher, they will be more than happy to help you.
Curriculum map and key documents
2020-2021 Our Big Questions

Q1

Who Am I?

In Nursery we focus on ourselves and our immediate family. In Reception we focus on how we grow, future aspirations and our wider family.

Q2

Are Fairytales Real?

We explore traditional tales, making links to real life, morals and we touch on the celebrations*

Q3

Which Animals Live on Our Planet?

We explore different animals, habitats, food, growth and lifestyles.

Q4

What Can I Investigate?

We evolve our understanding of how things work, why things happen and carry out our own experiments.
*celebrations are webbed throughout the quarters as they come around through out the year.
What have we been up to?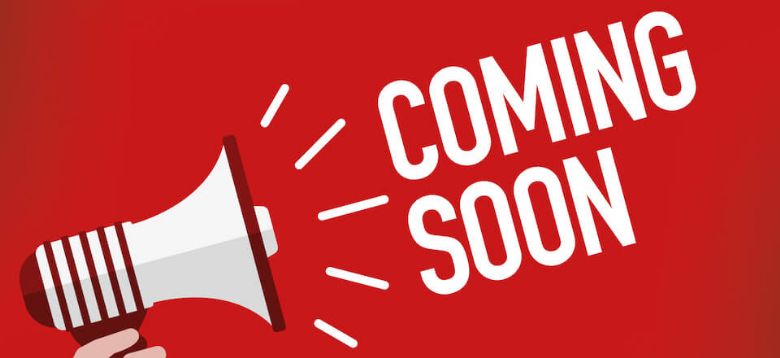 If you would like to find out more information please contact:
Delia Paul
Acting Early Years Leader
or
Sheleena Laskar
Assistant Head Teacher & Early Years Leader