English
English at EWPS
In order to be successful, English in primary schools must be consistent and it must be inspiring. Children are surrounded by language their whole lives, so we recognise the importance of giving them the tools to both make sense of the world and to develop their own voices in it.
We take great care to follow both the national curriculum and the interests of our children to create a well-rounded and vibrant English curriculum.
How we teach English
English at Ellen Wilkinson provides challenge and encouragement, with our staff demonstrating high expectations at all times. We recognise the importance of taking the time to explore exciting books in depth, and using drama and creative writing as ways of forming a deeper relationship with stories and texts.
We ensure that our children are constantly exposed to creative and inspiring English lessons that are rich in vocabulary and imagination. Our children receive regular feedback on their progress and are taught, not only to be writers, but the craft and resilience of editing and revisiting their ideas.
We use an integrated and interactive English scheme (Wordsmith by Pearson) to support our English curriculum and offer our children access to a virtual library (Bug club), giving them the opportunity to develop their love of reading both in and out of school.

How we know your child is succeeding
Across all stages of Ellen Wilkinson, we see success in English through the imaginations and voices of our children as both researchers and storytellers. They should be inspired into developing a love for reading, and a passion for exploring a wealth of texts. We strive to equip them with a confidence and a desire to speak out and have their voices heard.
Above all else, we know that your child is succeeding when their resilience in the approach to English leads them to begin to expect to be successful.
Curriculum map and key documents
If you would like to find out more information please contact us.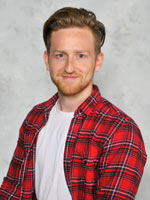 Steve Kimberley
English Subject Leader