Geography
PAGE UNDER CONSTRUCTION
Our Vision:
How we teach Geography:
How we ensure access for all:
How we develop cultural capital:
How we know your child is succeeding:
How you can support your child:
Humanities at EWPS:
Through our teaching of humanities we aim to encourage and foster an interest and curiosity about the past and how it has shaped and influenced the world and our lives today. Furthermore, our aim is to develop our pupils' interest in their surroundings, as well as their knowledge of places and environments around the world- to better understand the world they live in.
How we teach humanities:
History and Geography are taught to pupils throughout key stage 1 and 2, covering four topics over the year. One humanities subject is taught every term which can be either History or Geography. The topics have been selected to engage pupils' interest as well as ensuring coverage of the National Curriculum. Careful planning ensures progression of both knowledge and skills from Year 1 through to Year 6. Learning is also enhanced and 'brought to life' by a range of activities which include visitors to the school, workshops and trips to both the local area and places of historical and geographical interest.
History
In History, children study a range of different time periods and significant individuals from the past, allowing them to develop a chronological knowledge of British, local and world history. In lessons, they are encouraged to ask questions and carry out enquiries, using sources and other historical information to address and answer those questions.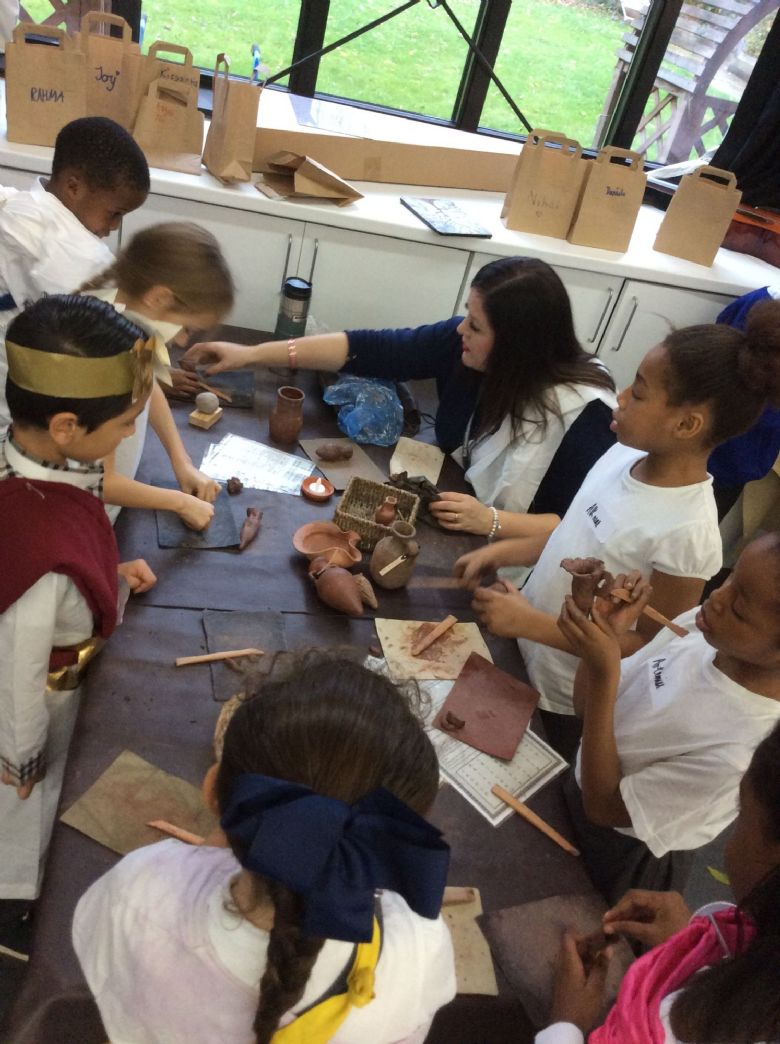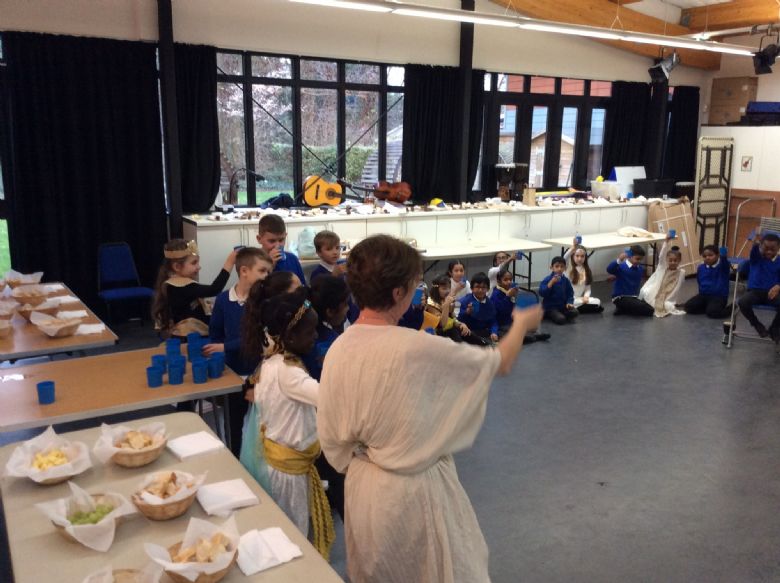 Geography
In Geography, children are given the opportunity to study different places around the world and develop an understanding of how different human and physical processes help to shape it. They are first introduced to the features of our local area and then extend their knowledge through the study and comparison of other places around the world. As well as building their knowledge, in lessons, children are taught key geographical skills such as map work and also carry out fieldwork.
The History and Geography topics provide links with other areas of the curriculum, particularly Computing and English. Children often use the computers for research and also to present their findings. Furthermore, there are many opportunities for writing, e.g. weather reports, balanced arguments, newspaper articles etc.
How we know your child is succeeding
Assessment of pupils' work is ongoing and is used to inform teachers' future planning. Teachers get evidence from books and written outcomes and also through questioning and direct observation of children in class. Information on a child's progress in geography and history is also reported to parents, in a written report at the end of each school year. In each lesson, the learning objectives and 'musts' (what children must do in order to be successful) are read and shared with the children so expectations are clear and they understand how to achieve the outcome.
At the end of each term, children across KS1 and KS2 take part in a learning fair. The learning fair provides a unique opportunity for pupils' to share their learning with other children from different year groups in the school. Each term, a group of children from each class are responsible for creating and delivering a presentation and range of activities based on what they have learnt that term. Again, this provides teachers with the opportunity to assess children's knowledge, skills and progress.
Curriculum map and key documents
Year 1

Year 2

Year 3

Year 4

Year 5

Year 6

Quarter 1

Homes

History focus

Our Local Area

Geography focus

Stone Age, Iron Age and Bronze Age

History focus

Ancient Greece

History focus

Anglo Saxons and Scots

History focus

Vikings and Anglo Saxons

History focus

Quarter 2

Where do different animals live?

Geography focus

The Great Fire of London

History focus

Our continent – Europe

Geography focus

Natural wonders of the World

Geography focus

The Amazon

Geography focus

Ancient Maya Civilisation

History focus

Quarter 3

Florence Nightingale and Mary Seacole

Journey to Kenya

Geography focus

Ancient Egypt

History focus

The Roman Empire

History focus

Crime and Punishment

History focus

SATs revision

(No Discovery topic during Q3)

Quarter 4

Our Island

Geography focus

History of Newham

History focus

Rivers

Geography focus

A Tale of Two Regions (Europe)

Geography focus

North America

Geography focus

Docklands; contrast of Cornwall and the Docks

Geography focus
If you would like to find out more information please contact:
Geography Subject Leader