Global Learning 
PAGE UNDER CONSTRUCTION
Our Vision:
How we teach Global Learning:
How we ensure access for all:
How we develop cultural capital:
How we know your child is succeeding:
How you can support your child:
Global Learning at EWPS
Please look out for interesting learning coming up this quarter as we seek to expand our curriculum.
At Ellen Wilkinson Primary School, we believe that every child should be given the opportunity to discover the wider world by equipping them with the skills and knowledge necessary to live and work in an increasingly globalised world. Some of our children have began to work with schools in England, Nigeria, Pakistan and Bangladesh this quarter. Our Year 3 and 5 pupils are now in good working relationship with pupils in Nigeria, sharing the outcomes of similar projects.

Above are the Nursery children's interpretations of the work of a Russian painter and art theorist, Wassily Kandinsky born in Moscow in 1866.
This was featured as part of the learning outcome in our Arts and Culture week. Pupils from other year groups produced equally high quality work that is currently displayed around the school.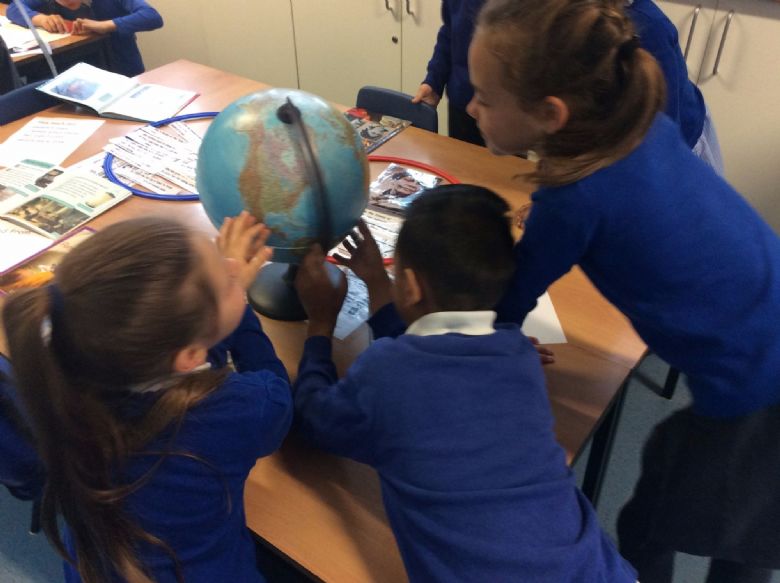 Our school works closely with British Schools Online. We promote the application of Global skills and Knowledge across the primary curriculum.
How we teach Global Learning
In this quarter, we have celebrated Arts and Culture week and science day involving the whole school and one of our partner schools in Nigeria.
Children's work is shared with partner schools in the United Kingdom and around the world.
At the beginning of each academic year, we ensure that the children are given the knowledge of the world (the continents and countries on the World Map).
We have also embraced the teaching of British values which compliments our school values.
​
How we know your child is succeeding
We measure success through evidence of:
Learning outcome
Critical and reflective thinking
Engagement in discussion
Assessment
Quarter 4 Update
In this quarter, we have established partnership work with schools in the United Kingdom, Nigeria and Bangladesh. The pupils in Nigeria and Bangladesh have exchanged their learning with our pupils. We are extending this knowledge to support and mentor schools that may be interested in achieving Global awards for their teaching and learning. We hosted our partner school from Nigeria this quarter, engaging in collaborative learning with pupils from the school and our pupils. Through this events, we promote British values, our school values and SMSC values.

Curriculum map and key documents
Welcome to the fourth quarter of the year. Our pupils will be learning to acquire and apply global skills and knowledge to all areas of the curriculum. They are given the opportunity to evaluate their learning and make informed decision of their own.
If you would like to find out more information, please contact:
Abi Mustafa
Global Learning Leader