Little Ellies
Dear Parents,
Please find details outlined of the potential provision we may be able to operate from.
A response is required if you are interested, so please read the update carefully so that we may make the relevant arrangements. Please be mindful that we are offering this restricted facility to our full time children only.
We realise this is not ideal but it is what we may be able to offer currently. Thank you.
Kind Regards,​
Little Ellies Management​​​​
Letter from the Headteacher (Click HERE)
---
School Closure UPDATE
Dear Parents,
Please find attached a letter from the Head Teacher outlining the most up to date information.
We understand it makes things difficult as we go into another week of closure, but please be rest assured we are trying our very best to facilitate an alternate provision. This of course will be dependent on Ofsted authorisation, whom we have been in conversation with all week. Until we get the clearance, we cannot operate from another site. We have looked into another site in Newham that may be able to support us and are very grateful for the space. But again we will make the details available as soon as we get co​nfirmation from all parties. We realise the letter is extensive but we wish to provide all parties as much detail as possible.
There are additional parent and child sessions that are operating at the Children's Centre sites at Pier Road and Winsor Primary School should you wish to use them. Please be aware, these are not childcare facilities and you will need to remain with your child.
Updates will be provided as soon as we get any information and will do our very best to support our parents and carers during this difficult time. Thank you all very much for your patience and continued support.
Kind Regards,
Little Ellies Management
Letter from the Headteacher (Click HERE)
---
Welcome to Little Ellies Childcare Provision
Little Ellies is a childcare provision based within the Children's Centre at Ellen Wilkinson Primary School, we offer full or part time childcare in a safe, caring, positive and stimulating environment for your child to learn, grow and succeed– all year round.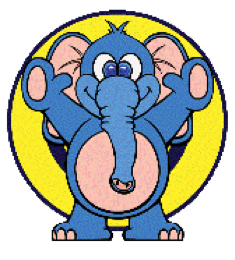 We accept children from 6 months to 5 years of age, all our staff are qualified and most have considerable experience of working in the local community.
At Little Ellies, we strongly believe in providing a nurturing and engaging environment to enhance your child's learning in all areas through communication and play.
If you would like more detailed information about Little Ellies, the handbook should provide this and answer any questions you may have. However if there is anything you would like clarified further please contact us and we will be pleased to help. We know placing your child into day care can be a big decision and we want you to feel confident about the quality of care and education that your child will receive. Visits to our setting are encouraged, please telephone the office and arrange to come and see us in action!
Useful Contacts
Little Ellie's Office: 020 7511 1276
Little Ellies enquiries: childcare@ellenwilkinson.newham.sch.uk
Sheleena Laskar, Early Years Lead at Ellen Wilkinson Primary School and Setting Manager: sheleena.laskar@ellenwilkinson.newham.sch.uk
Kerry Doody, Administrator: Kerry.doody@ellenwilkinson.newham.sch.uk