Music
PAGE UNDER CONSTRUCTION

Our Vision:

How we teach Music:

How we ensure access for all:

How we develop cultural capital:

How we know your child is succeeding:

How you can support your child:

"Music is a universal language that embodies one of the highest forms of creativity. A high-quality music education should engage and inspire pupils to develop a love of music and their talent as musicians, and so increase their self-confidence, creativity and sense of achievement. As pupils progress, they should develop a critical engagement with music, allowing them to compose, and to listen with discrimination to the best in the musical canon."

(National Curriculum 2014)
At EWPS we believe that all children should have the chance to explore music from different genres, cultures and times through a variety of musical experiences and instruments.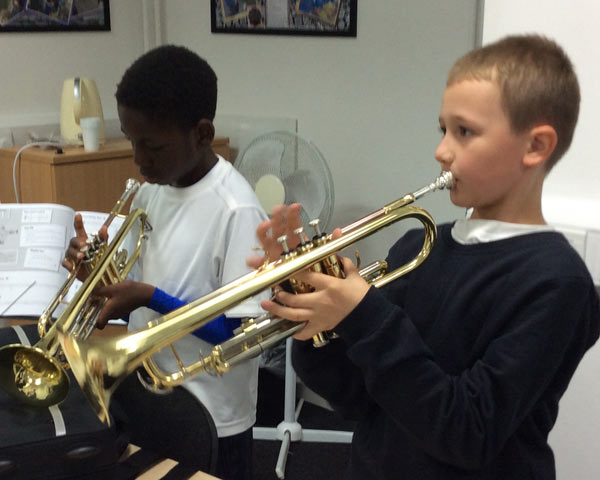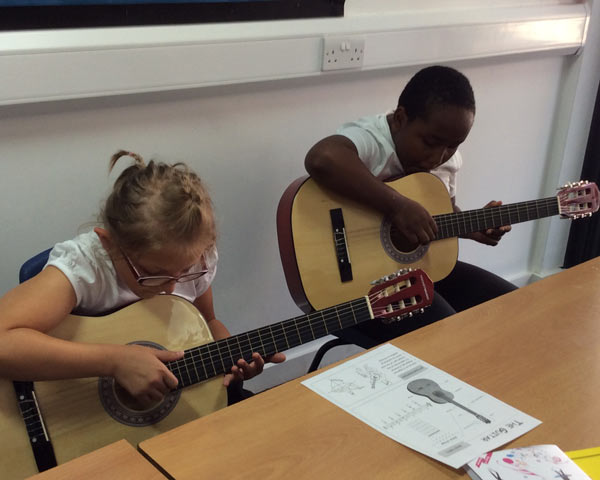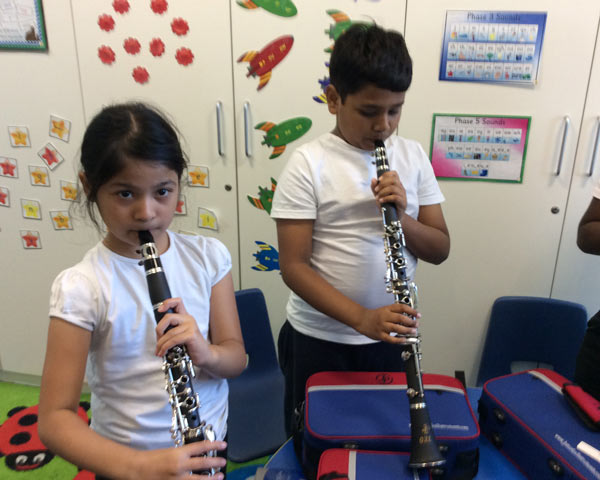 "Music is a moral law. It gives soul to the universe, wings to the mind, and life to everything."

Plato
How we teach Music
In Early Years and years 1 & 2 we use the Charanga music scheme. This explores music from different genres, cultures and time periods. Children are taught about composition and how to play simple instruments, both tuned (e.g. xylophones & glockenspiels, metalaphones) and untuned (drums, triangles, cabassas, shakers etc.)
Every child from year 3 to year 6 learns to play a musical instrument or will be taught how to sing. In year 3 this is done on a whole class basis and the children are taught how to play the flutophone . When children progress into years 5 & 6 they learn the clarinet, guitar or trumpet. Tuition takes place weekly in small groups led by qualified instructors through the Every Child A Musician programme (ECAM). As part of this process children are taught to read music and participate in group performances.
How we know your child is succeeding
In EYFS & KS1 we use the assessment outcomes form the Charanga scheme of work. In years 3, 4, 5 and 6 we liaise closely with our professional instructors to asses pupil's progress and competency. During year 6 children can also sit nationally accredited music exams (dependent on their level of competency).
If you would like to find out more information please contact: