SEND
Newham Parent Forum (NPF)
Newham Parent Forum (NPF) is a voluntary group of parents and carers of children and young people (0-25) with special/additional needs and disabilities (SEND) living in the London Borough of Newham. They provide an opportunity for parents and carers to express their views and input into the planning and delivery of SEND services and also provide support and advice for parents.
https://www.newhamparentforum.co.uk/

SEND Youth Clubs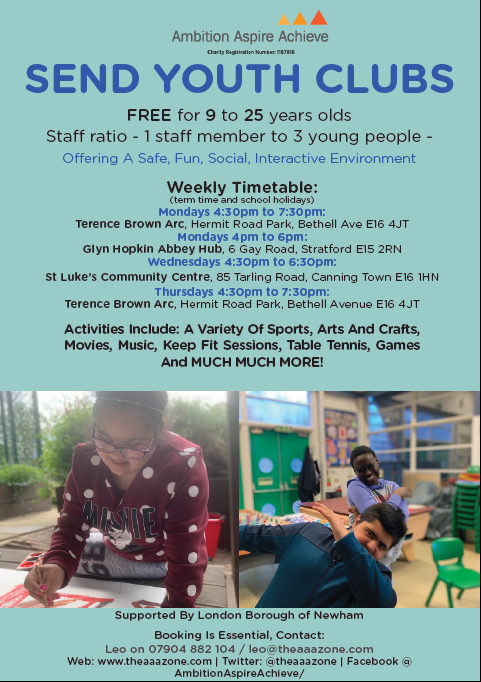 Newham SEND Offer
Newham's Local Offer has been developed and is updated regularly to help you find information about local services, support, activities and events for children who have special educational needs and disabilities (SEND).
If you have a specific query you can contact them by:
Tel: 020 3373 6472 -Lines are open between 10-4 Monday to Friday (excluding bank holidays)
Email: local.offer@newham.gov.uk
Newham SEND Local Offer (Click Here)